You will want to start on the Eskind Library Homepage: http://library.vanderbilt.edu/biomedical/
Use the advanced search button located below the main search bar on the EBL homepage.
Search for articles using the title, the results will show up below the search fields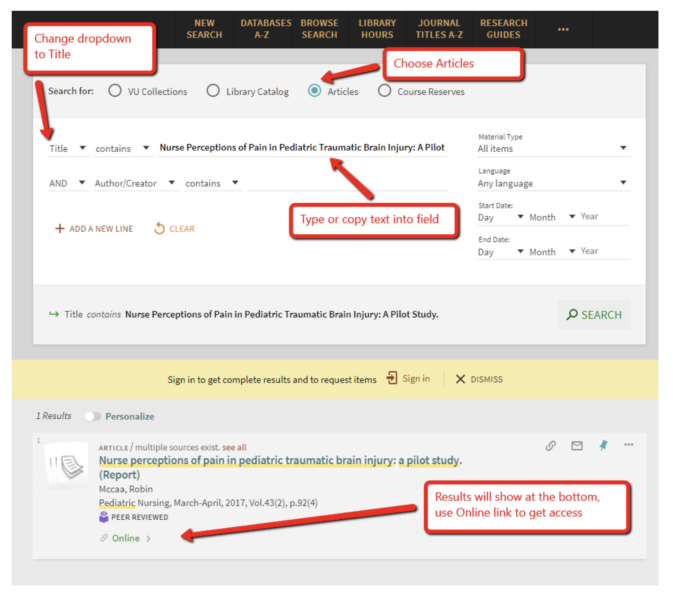 The next screen will be the library catalog record for that article. You will want to first click the permalink button to get the link to show and then copy it using the green text saying COPY PERMALINK TO CLIPBOARD. Using this link will enable to students to have access both on and off campus. This link can then be emailed to students or pasted into Brightspace modules or the syllabus.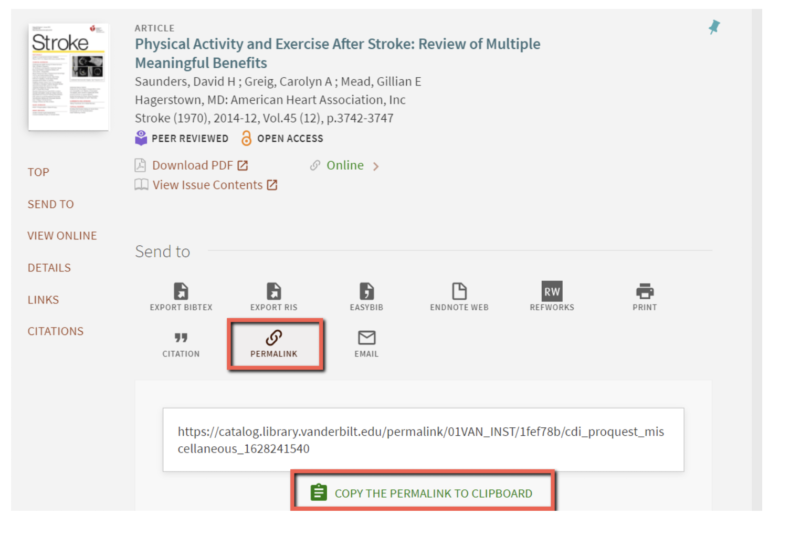 Related Articles