The purpose of this article is to explain how and why to create self assessments in the Brightspace learning environment.
Reasons to Use
Self Assessments is a formative assessment tool that enables you to provide learners with a series of questions and give immediate feedback to their responses.
The omission of numeric evaluation enables learners to make reflective learning and course material comprehension their main priorities during a self assessment.
You can use self assessments as a way of enabling learners to provide feedback on how well they think they are doing with course material.
Answering self assessment questions can illuminate learners to their own skills and development.
Best Practices
D2L recommends that you create all self assessment questions within Question Library. This enables you to reuse questions in various quizzes, surveys, and self assessments. All point values are removed when importing questions from Question Library to self assessments.
To allow users to see hints to questions, select the Allow hints check box when creating a self assessment.
Create self assessment sections to organize your questions into folders. Avoid creating subsections within sections to keep question organization simple and intuitive.
You can also create categories to organize your assessments based on similar or related content.
Create random sections in self assessments to distribute a unique set of questions to individual users. Random sections pull questions from a designated pool of questions stored in Question Library.
Use the integrated HTML Editor to insert a self assessment into a Content topic, Announcements item, or event via quicklink if you want to include other information with the self assessment.
Creating
Step 1
Navigate to the Self Assessments tool
Click Assessments
Click Self Assessments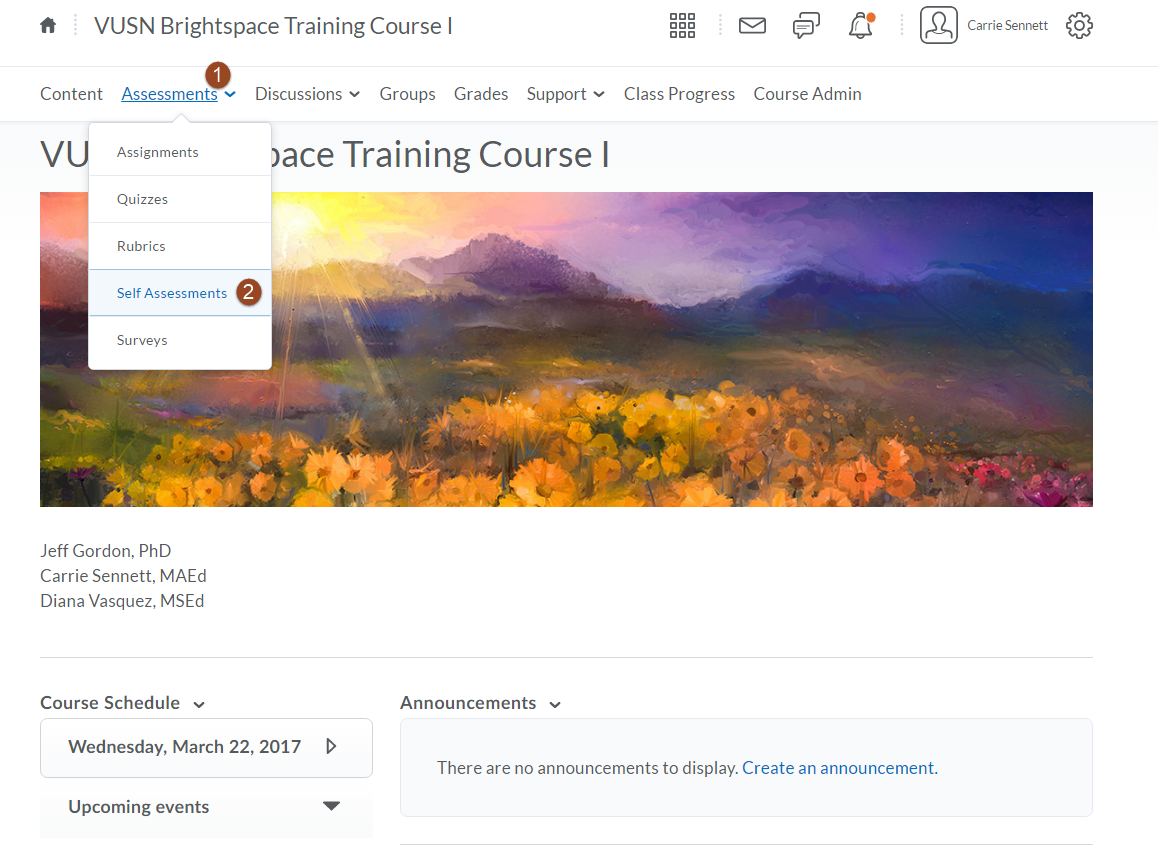 Step 2
Click New Self Assessment

Step 3
Create the assessment
Enter a Name
Select a Category (optional)
Decide whether to allow hints
Add a Page Header/Footer (optional)
Click Save and Close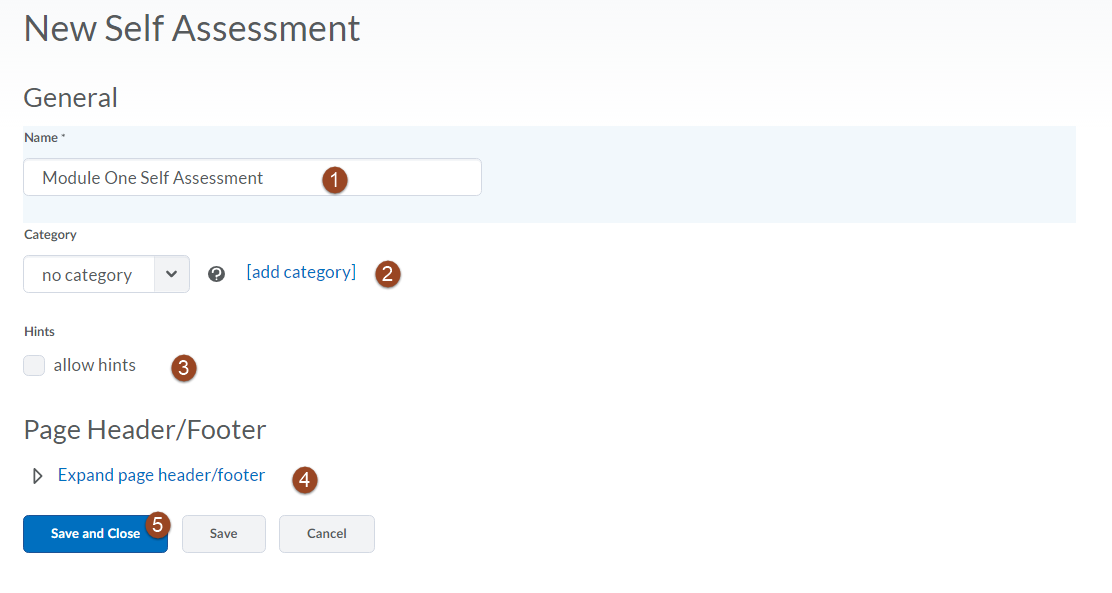 Step 4
Edit the assessment
Click the next to the self assessment name
Click Edit

Step 5
Click Add/Edit Questions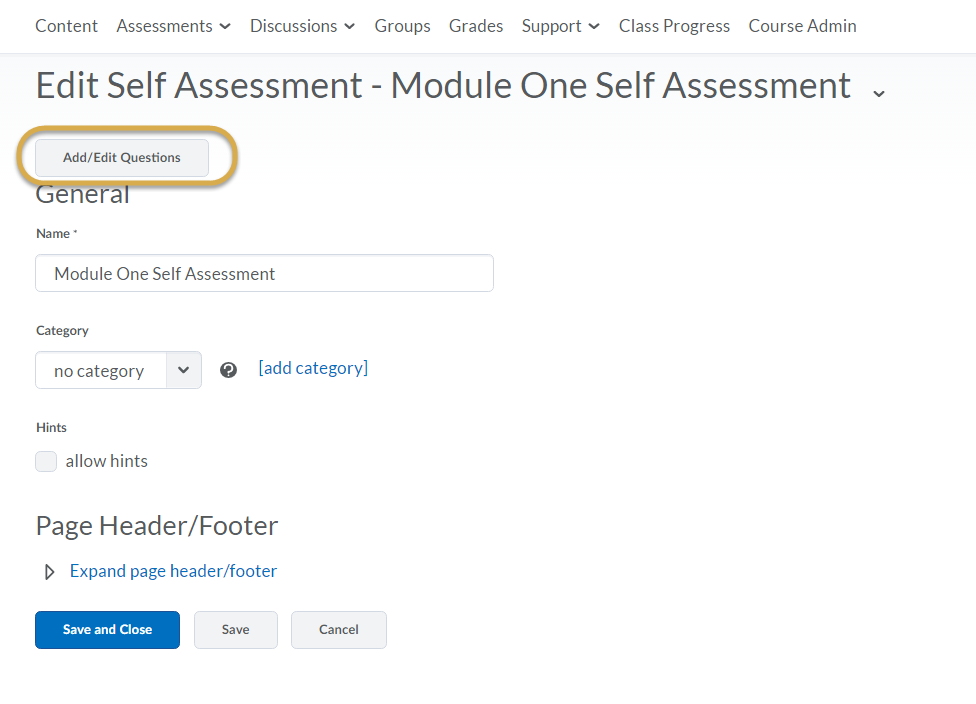 Step 6
Click New to create new questions, or Import to import questions from the Question Library

TIP:
You create Self Assessment questions the same way you create quiz questions. More information on creating quiz questions can be found
here
. Self assessments 
MUST
include feedback if you want users to know whether or not they have answered a question correctly or incorrectly.
Evaluating

Since self assessments are not graded and have no point value, D2L recommends that you provide feedback comments for each self assessment question. You can provide feedback at the end of every question. In some question types (like multiple choice), you can also provide feedback for each answer choice within the question, including what details instructors are looking for in an ideal answer.

All question types allow you to include feedback and hints. Use feedback to provide added information as a basis for improving content comprehension. Use hints to suggest how to approach a question. If you want users to see hints to questions, you must enable hints when you create the self assessment.
Related Articles