This article explains how Course Builder enables you to interact with your course materials, learning experiences, and assessments in one consolidated interface so you can visualize and review your entire course at once on Brightspace.
Location

Under Course admin tab click on Course Builder.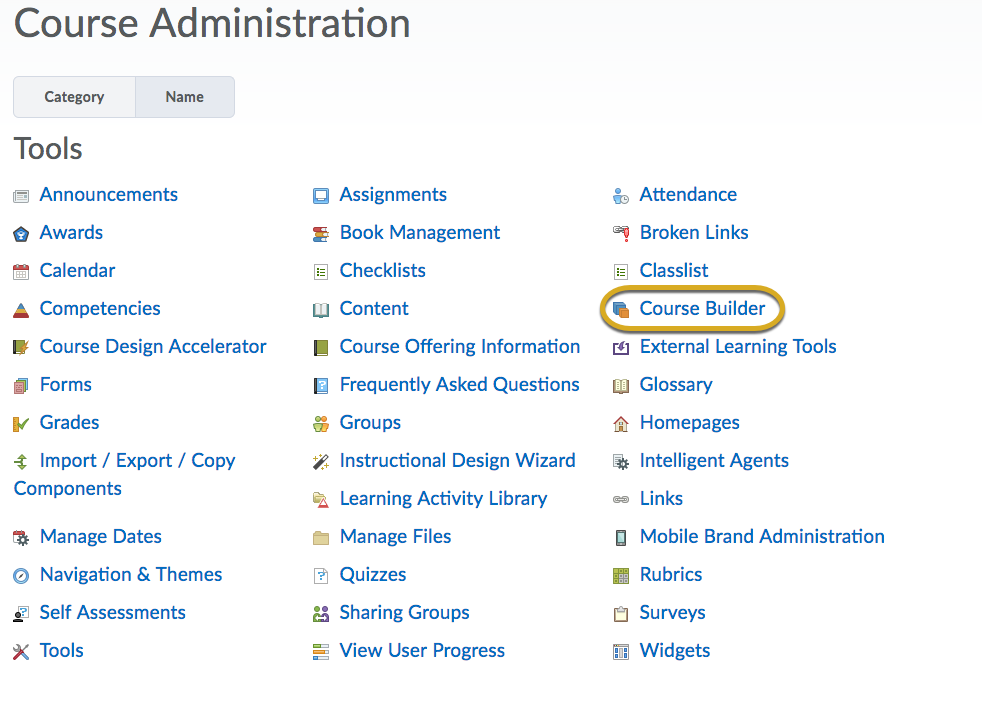 Creating your Course

When starting a blank canvas, the first thing you need to add is a module.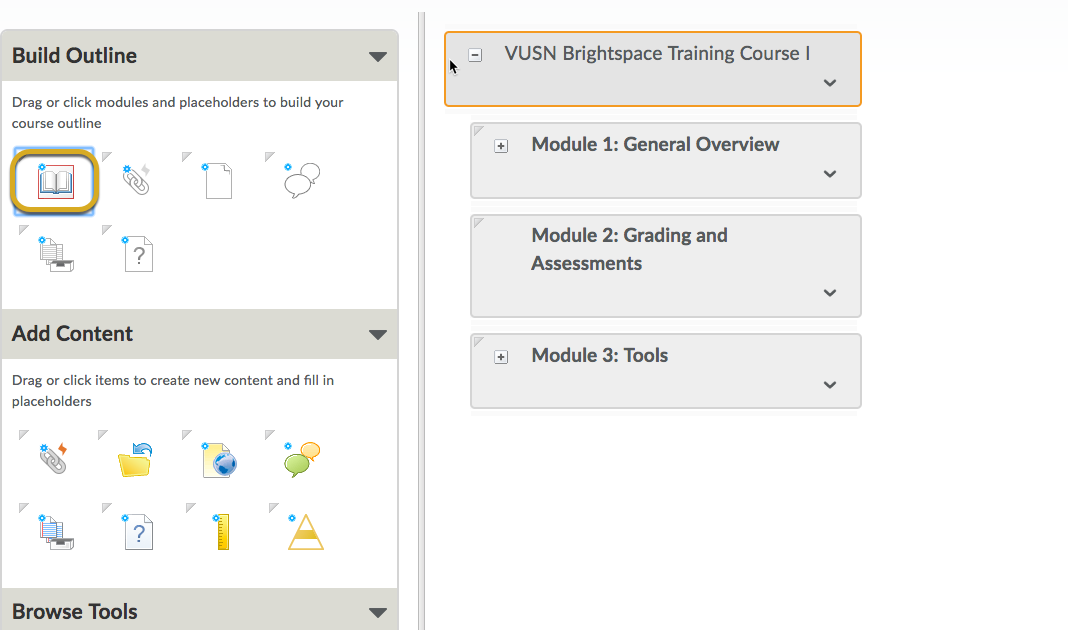 Step 1
You can click the Add Module icon or you can drag the icon to the module in the tree structure.
Drag and drop method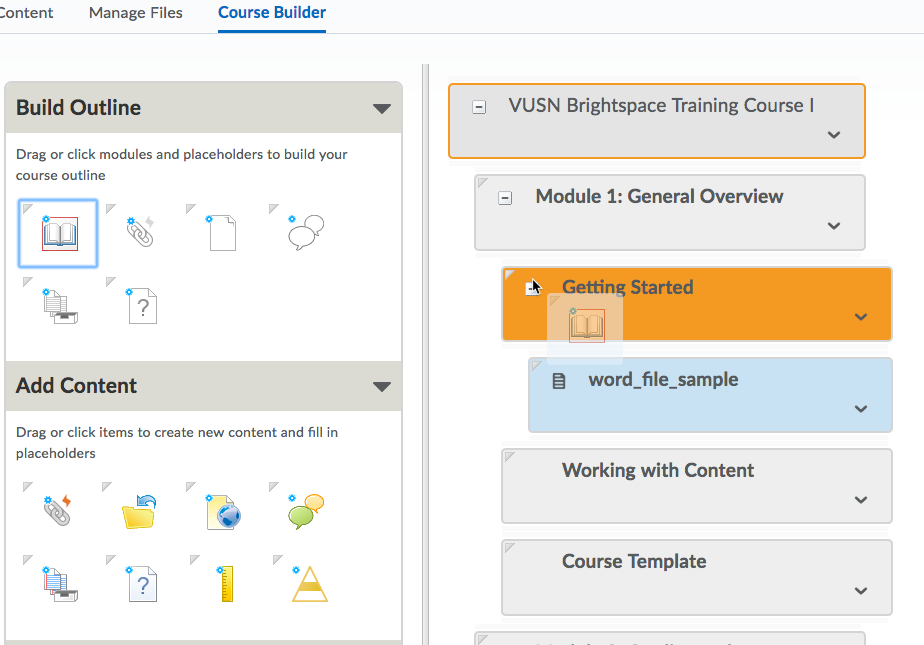 Double click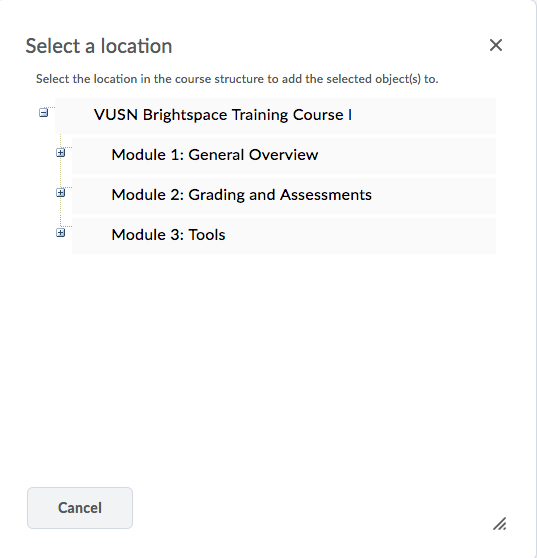 Step 2
Enter the name of the module.
Add any Notes.
Modify the restrictions.
Creating an Outline

To build an outline you can drag or click icons and and place holders to the tree view.
Create a module
Create a link placeholder
Create a file placeholder
Create a discussion placeholder
Create an assignment submission placeholder
Create a quiz placeholder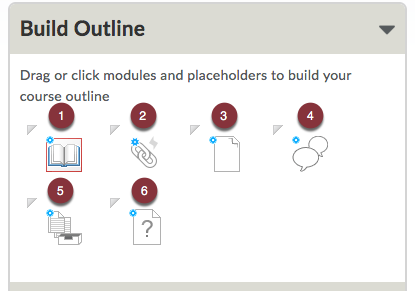 Adding New Content

To add new content you can drag or click content to the modules.
Create a link.
Search for a Learning Object ( If you have placed any objects on the learning repository).
Create an HTML file.
Create a discussion.
Create an assignment submission folder.
Create a quiz.
Create an associate a new grade item.
Create and associate a new learning objective (See an Instructional Designer)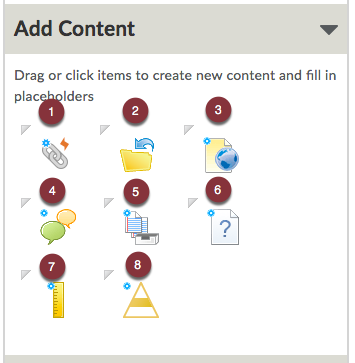 TIP: Each item is a basic placeholder. The dialog box that appears contains selected settings. For more advance configuration options access an object from the native tool.
Adding Existing Content
Step 1
Navigate the appropriate content area to find existing content. The options are: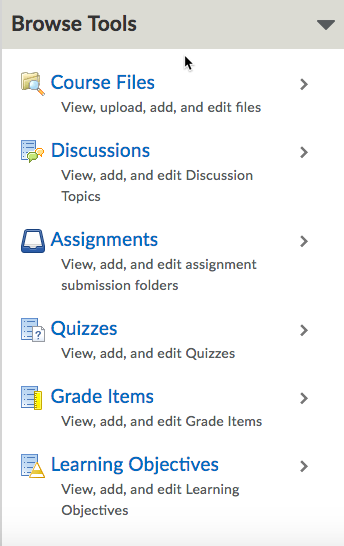 Step 2
A browser window will open. For this example we clicked on Course Files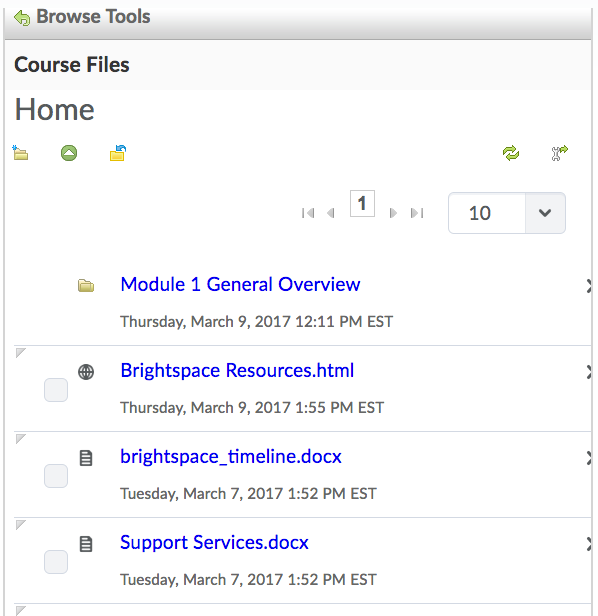 Step 3
You can add an existing file, or upload a new file.
To add an existing file, click on the file.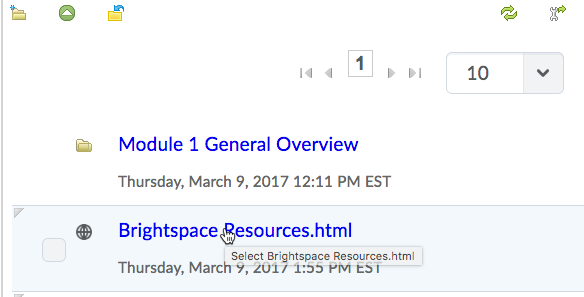 2. You can preview the file. If it's the right file click the button add to course.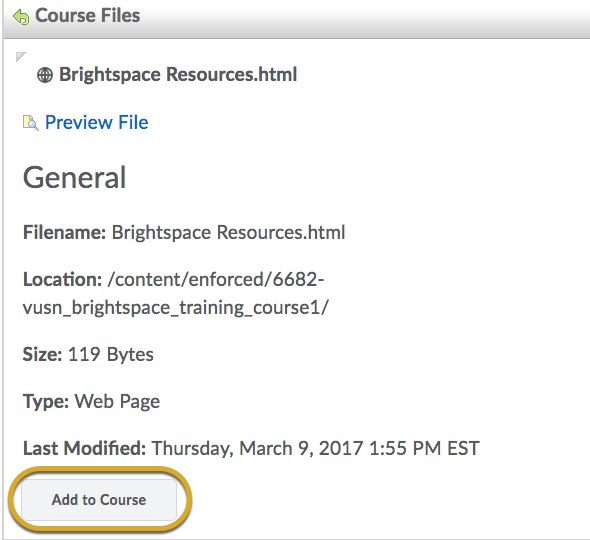 3. Select the location. The file will be placed in the module.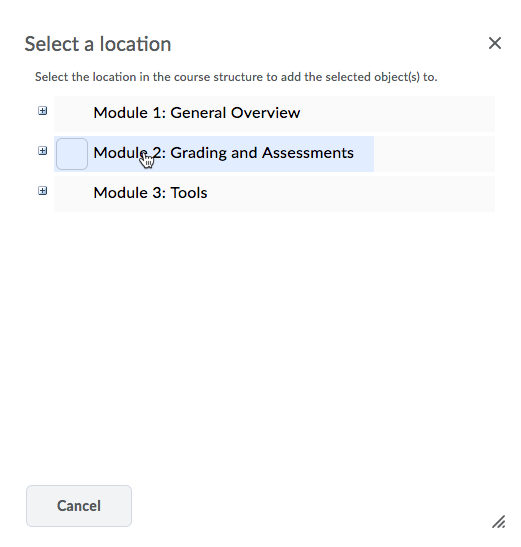 Content in the Tree View
Section 1
You can move modules by dragging and dropping. You will also have the choice to copy the structure of the module or delete.
Section 2
You can edit the name and restrictions of the highlighted module
Section 3
You can upload multiple files to the highlighted module and arrange them.
Section 4
You can switch in between draft and published settings of the highlighted module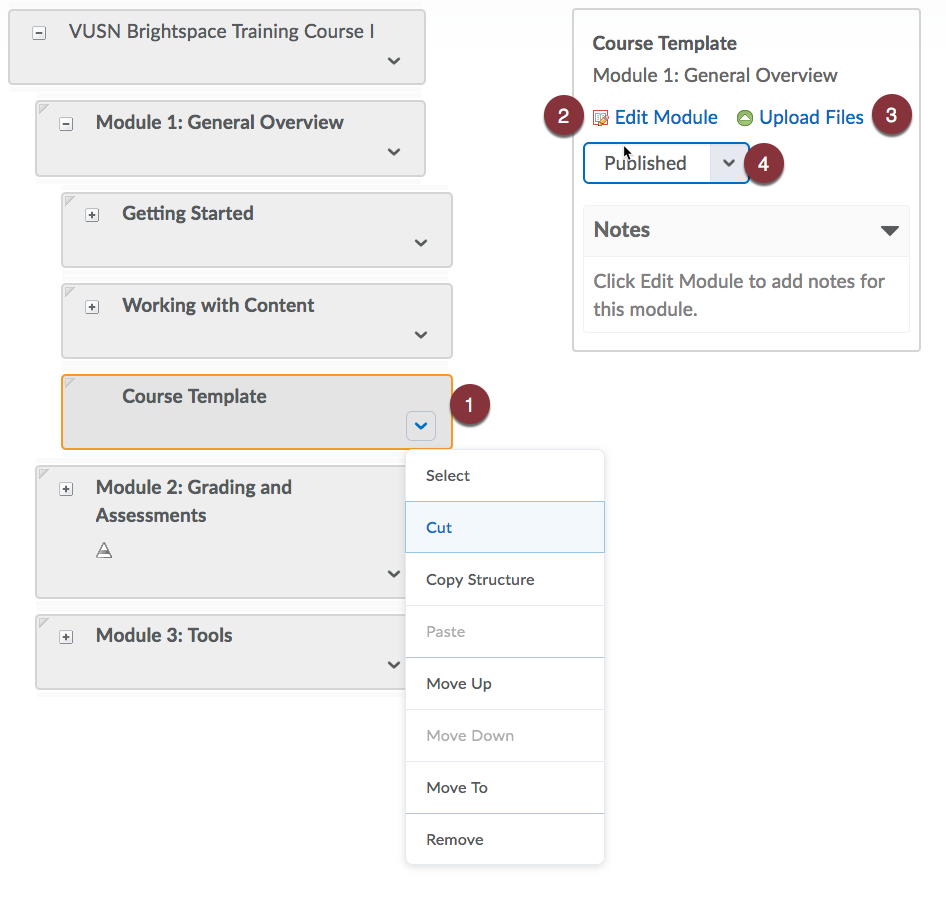 Instructional Video
Related Articles