The purpose of this article is to provide an overview of the Table of Contents in the Brightspace learning environment.
Overview
The table of contents is accessible via the Content link in the top navbar.  Course modules can be added to the table of contents  These modules typically contain all of the course content.  Modules in the table of contents can be organized via drag and drop.  If a numbers appear beside each module name in the table of contents panel it indicates that topics are being tracked for completion, and that you have a number of topics you have not accessed.
The table of contents is located on the left-hand side of the course. The module names are listed along with the corresponding number of topics inside each module.
Modules can be rearranged by clicking the drag icon image  next to the module name, and drag/drop the module to its new location in the table of contents.
Modules can be placed inside other modules.  Click the drag icon and drop the module on top of a different module.
Navigating the Content Page
Table of Contents panel
Course Modules- houses all course content
Number of topics not yet accessed
Context Menu – set completion status, download, add object from LOR, delete modules
Settings – display options, content authoring, completion tracking
Import Course – copy an existing course
Bulk Edit – Edit all modules and topics from Table of Contents page
Related Tools – Course Builder, Manage Files, View Reports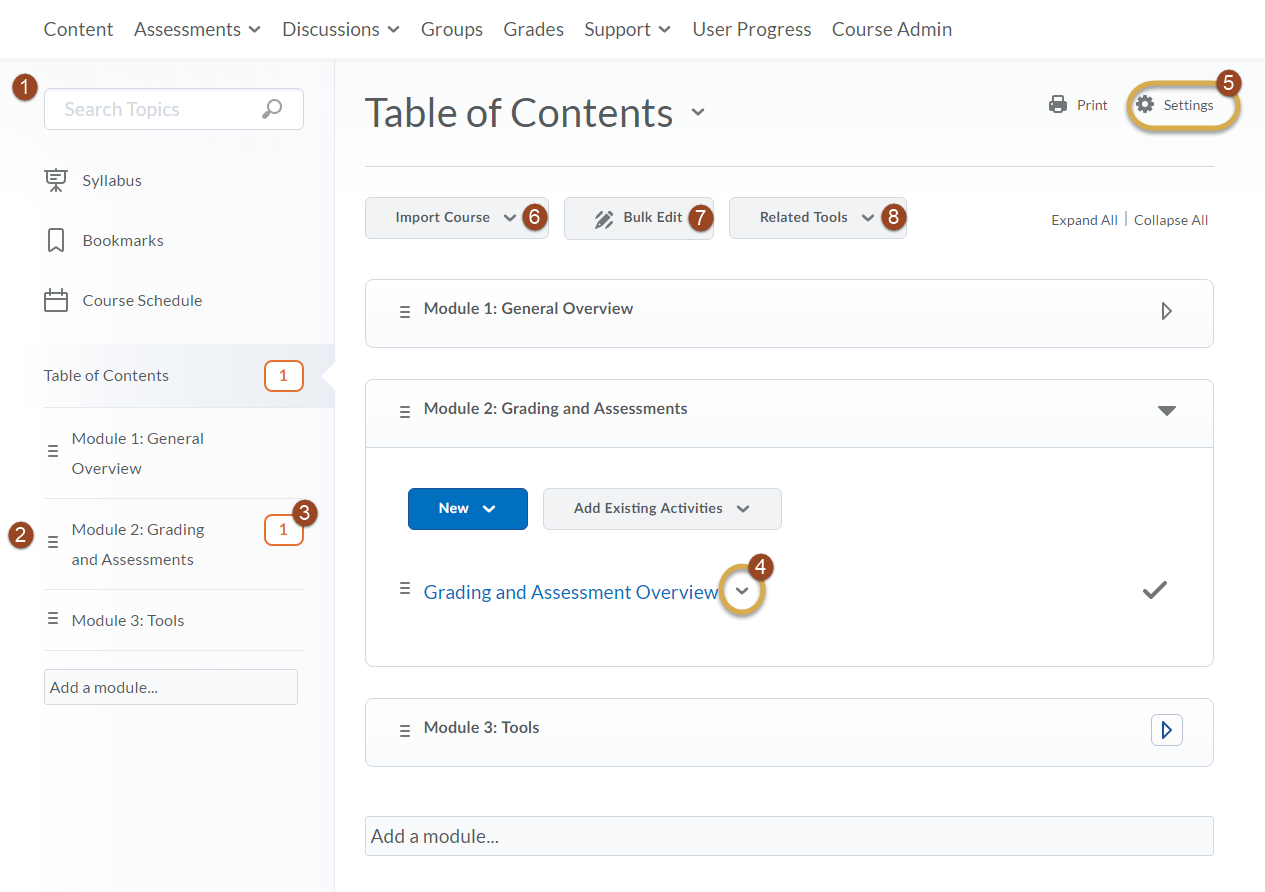 Related Articles