The purpose of this article is to explain how to identify and fix broken links in Brightspace.
Identify Broken Links

From the Course Admin Tab menu, click Broken Links.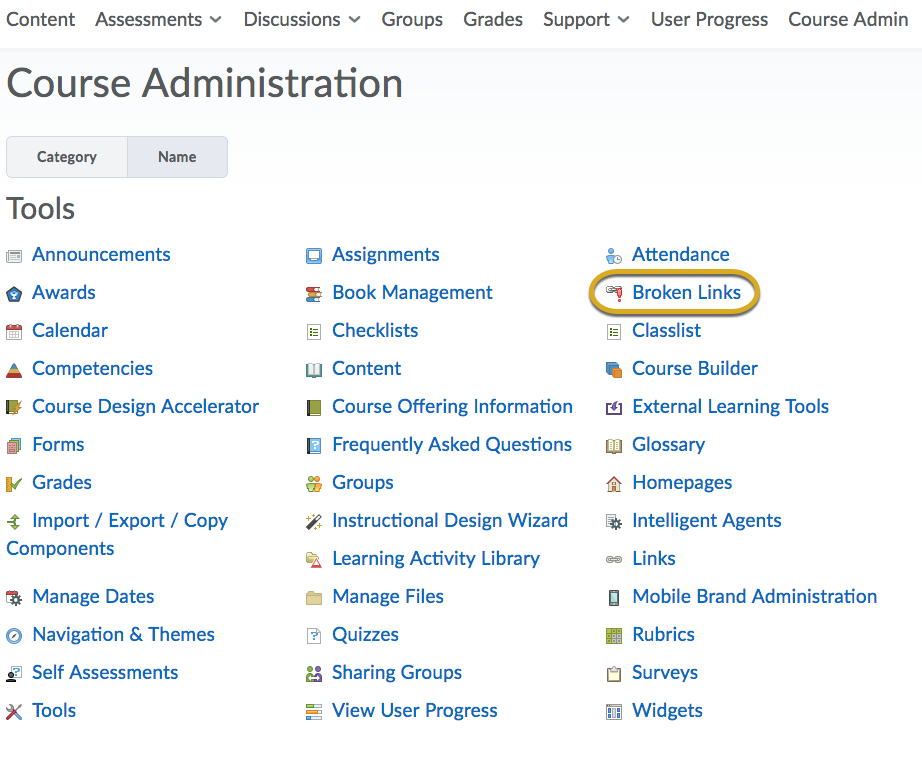 Resolve Broken Links

This process only removes the links from the list. You still need to fix the links manually. If a deleted link is clicked on again before the link is fixed, it reappears in the Broken Link Viewer.
Step 1
Select the check boxes beside the links you want to delete.
Step 2
Click Delete Selected.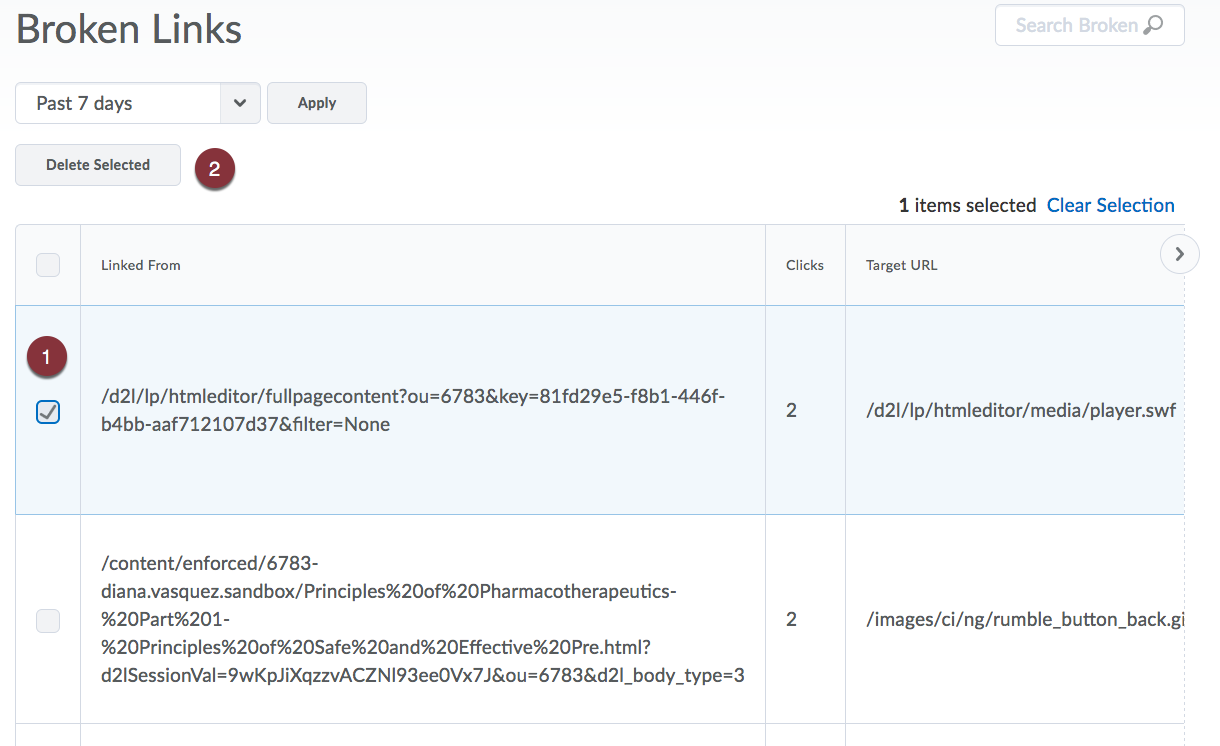 Filter Broken Links
Step 1
From the Select a date range drop-down list, select one of the following options:
Past Day

Past 7 Days

Custom Date Range
Step 2
Click Apply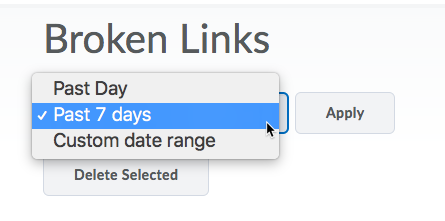 Related Articles