This article will discuss how to adjust your settings in Microsoft Skype for Business – SfB (formerly Microsoft Lync). These settings include things like where your audio and video come out of, how you want forwarding handled, ringtones etc.
Step 1
Click on the chevron just to the right of the gear and select Show Menu Bar.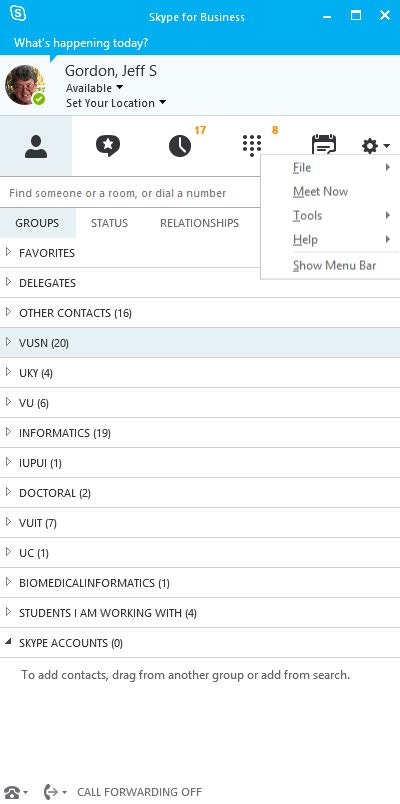 The menu bar now appears.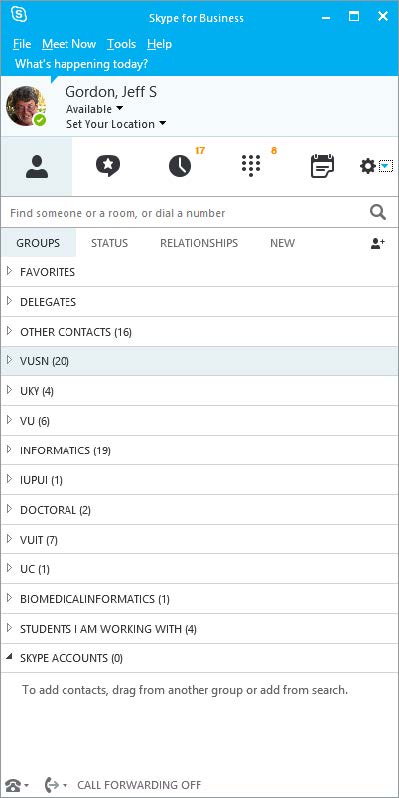 Step 2
To adjust your settings click Tools and select the one you want OR click Options for all of them.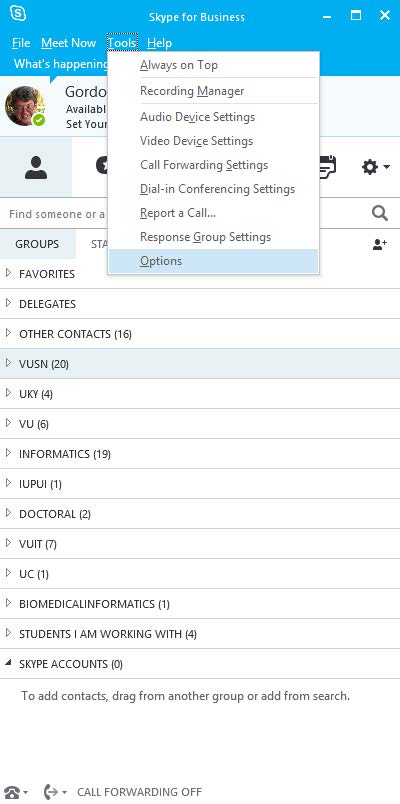 Step 3
You may now click through any of the choices on the left.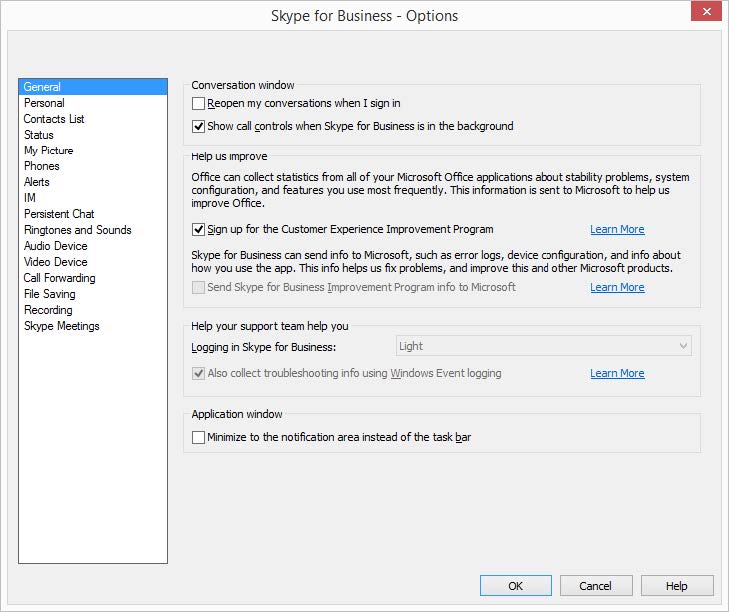 Step 4
Explore the list of settings.  One of importance is your Audio Device. If you have multiple audio devices (such as a headset plugged in in addition to the built-in mic and speakers, you may want to redirect where the audio goes. Click the dropdown menu at the top to see your other possible audio input/output devices.
You can also make a test call to Check Call Quality. Adjust the slider as necessary. You may also click the green arrow to the right of the speaker row and listen to make sure the audio is coming out the correct set of speakers.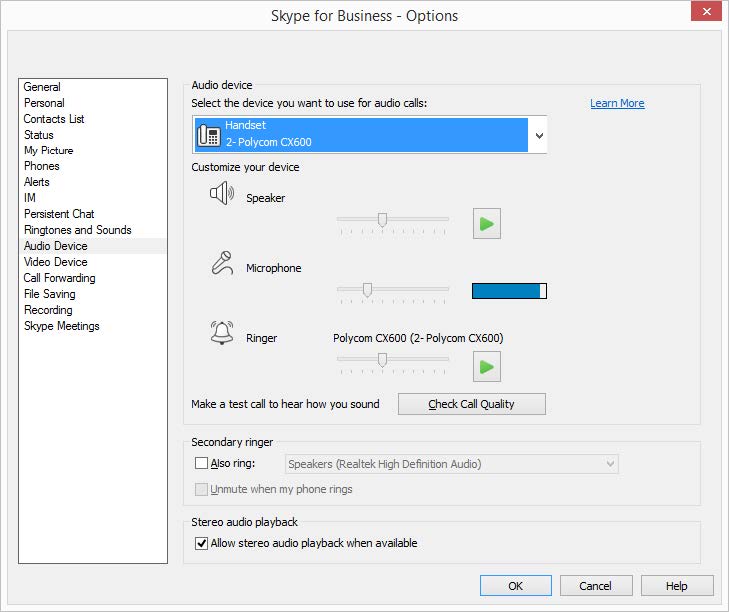 Be sure to click OK above to make your settings persistent.
Related Articles